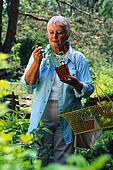 It is fun, unusual and gets you in places you never imagined. You will discover some of the best "out of the way" shops in Lancaster County and maybe even a bit beyond.
This
Tour
is beyond your imagination and will be the start of a yearly event you will want to continue to do with friends year after year.
Visit 35 off-the-beaten path businesses, handpicked for their uniqueness, during this shopping/food and fun adventure. Travel place to place enjoying all the special free things (refreshments, games, gifts, demos, etc.) the businesses have planned for you. Plus, each place has given you a valuable coupon. There's something for everyone. Home and garden stores in bank barns, restored mills, dairy farms that make cheese, soap or quilts (you can even be in the barn for milking), cafes in historic buildings or a real dining car, farmers markets, a gorgeous winery, two orchards, an alpaca farm, clothing, jewelry and more! What a fun way to find the best kept secrets of Lancaster County! Tickets are $1-$7 per ticket is donated to the Children's Dyslexia Center of Lancaster. Call or visit the website for more information.
Make this a weekend getaway and stay at the Olde Square Inn where a good night's sleep, a great breakfast will be waiting for you in the morning. The inn is a great central location to all of your little "jaunts" you will be taking while on the tour.
We have great restaurants to walk to, a sweet little coffee shop and even some of the "best kept secrets are here in Mount Joy PA